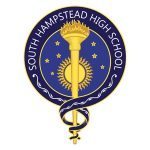 South Hampstead Junior School
Holiday Science Activity Camp Partner
Junior School, 12 Netherhall Gardens, NW3 5RN
Please note: this is the premises opposite the Junior School Building (previously at 5 Netherhall Gardens).
Holiday Camps Booking Now:
To see if this this partner venue is running any of our events please check either:
Contact Us
or
Call Now
About this School
"Founded by the Girls' Day School Trust in 1876, South Hampstead High School has been at the forefront of elite girls' education since its inception. We have always responded effectively to the changing needs of education and society, and we are proud to be one of the most successful girls' schools in the country.
The school settled into the purpose-built site at 3 Maresfield Gardens in 1882. The fabric of the Victorian school building was modified to cope with new demands, advances in science and technology, and, in particular, an increase in pupils.
Since then we are delighted now to be embracing that history and building a new school on the same site that will be fit for the twenty-first century.
South Hampstead High School is a uniquely cosmopolitan community: as academic as it is creative, as liberal as it is rigorous, as illustrious as it is industrious.
At SHHS, we seek to nurture individual potential, and to enable our girls to achieve the headiest of ambitions. We encourage a love of learning – our school is unashamedly intellectual – and of much else too. We excel at sport, drama and music and our extra-curricular programme offers something for everyone. Our study trips at home and abroad are inspiring and enjoyable, and there are many opportunities for leadership and to contribute to our charity events.
As we are located in the heart of London's cultural life, we draw on those artistic, musical, and theatrical traditions to offer exceptional opportunities for creative development. Our staff are passionate about their subjects and strive to ensure that our pupils flourish and excel, all in a warm and supportive milieu. A South Hampstead education is liberating and fun, and it prepares girls for the wider world.
The best way of seeing what makes our school so remarkable is to come and meet our impressive girls and our inspiring teachers."