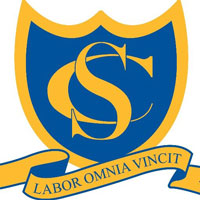 Collingwood School
Holiday Science Activity Camp Partner
3 Springfield Road, Wallington SM6 0BD
Holiday Camps Booking Now:
To see if this this partner venue is running any of our events please check either:
Contact Us
or
Call Now
About this School
"COLLINGWOOD A PLACE TO NURTURE, CHALLENGE AND INSPIRE…
A place to nurture, challenge and inspire…
Collingwood School is a warm and welcoming preparatory school where we encourage care, courtesy and consideration towards each other.
The children are nurtured and encouraged to do their very best at all times. We provide a stimulating environment in all areas where our pupils can be challenged by new and exciting topics and learning adventures.
Collingwood enjoys a strong academic, musical and sporting reputation with healthy competition encouraged through the House system comprising four Houses; Drake, Haig, Nelson and Wellington.
In their final year, pupils take pleasure in taking on additional responsibilities when Heads of House are appointed, along with School prefects and a Head Boy and Head Girl. Through a variety of inter-house competitions, they learn to be generous winners and gracious losers.
We get to know our pupils as individuals, and they are known by each and every member of staff. They thrive in our school community and grow in confidence, fully prepared for the next part of their adventure as they enter their chosen senior school."
All Images and Text Courtesy and Copyright: Collingwood School