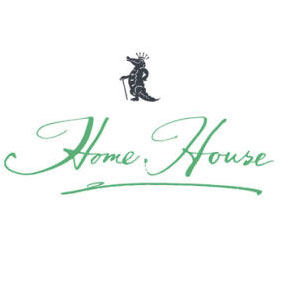 Home House – Marylebone, London
Bespoke Children's Event Partner
20 Portman Square, Marylebone, London, W1H 6LW
To see if this this partner venue is running any of our events please check either:
Enrol Now
or
Call Now
About this Afilliate Partner
"Over the past decade Home House has established itself as one of the most iconic private members' club in the world. Spanning three immaculately preserved and restored Grade I and II listed Georgian townhouses on Marylebone's ultra-swanky Portman Square, Home House provides its members with a comprehensive diet of the finest amenities money can buy. It's comprised of no less than three unique bars as well as guest bedrooms, drawing rooms, private event rooms, a boutique gym/spa, a courtyard garden, a cigar terrace, two restaurants and a nightclub.
Home House literally caters to everything you desire. Need a personal trainer? Sorted. Want to host a private event for colleagues? Taken care of. Require a long and fantastic evening with beautiful people to wash away the workweek? Duly noted, and provided. Their Club boasts some of the most vibrant and consistently fun evenings in the capital – as well as a space-age, streamlined bar conceived by fêted Iraqi-born architect Zaha Hadid. Otherwise, luxuriate in the decadence of bars worthy of Louis XIV or revel in the greenery of their garden, one of the few in central London.
You can grab a meal in most of the rooms- the gardens and bars have their own menus while the Octagon Dining Room offers Modern Asian cuisine that would likely garner major accolades if it weren't in a private members' club. The wine menu is suitably ample. After introducing The Vaults at House 21 earlier in 2012, they completely updated House 19, a destination for entertaining, drinking and dining. Dovetailing seamlessly with the Georgian opulence of the main club, the new design by Martin Kemp offers an art strewn, fireplace-equipped drinking den and views across Portman Square. Sip classic cocktails in comfortable dark grey banquettes in a charcoal-panelled, deep peppermint green setting. Alternatively, head to the main restaurant for superlative modern British cuisine from acclaimed Executive Chef Jeremy Brown of Ritz glory served amongst lavish trappings including saffron silk wallpaper and some of the coolest chandeliers in the capital.
We can't sing its praise loudly enough, and we don't have to. Word of mouth and inclusion in encyclopedias do that for us. For the archetypal British members club experience, look no further than Home House."
Innerplace
www.homehouse.co.uk