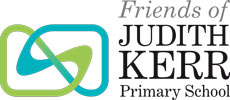 Judith Kerr Primary School
Holiday Science Activity Camp Partner
62-68 Half Moon Ln, Herne Hill, London SE24 9JE
Holiday Camps Booking Now:
To see if this this partner venue is running any of our events please check either:
Contact Us
or
Call Now
About this School
"The world is becoming ever more fluid and changeable. Communities – structured or informal, physical or virtual, familiar or new, local or distant – can arise anywhere. Our children will need the skills, sensitivity, and character to navigate this complex landscape successfully and to create the opportunities they deserve for further learning, personal growth, and work.
At Judith Kerr Primary School we believe one way to help them acquire these skills is through language.
That's why we formulated our mission as "Bilingual education for everyone."
What do we mean by this?
Bilingual – we want all our pupils to able to use two languages well and be really comfortable across cultures. We know it's not just about speaking languages, but also about being able to get a grip on other subjects more easily and to achieve more across the board.
Education – we give children an outstanding academic start in life. We set high standards. We encourage gifted pupils to develop their talents and make sure that no one falls behind.
We invite parents and our local community to collaborate with us and help us develop and grow.
We want all our pupils to develop into responsible citizens with well-informed, bold, enquiring and creative minds.
For everyone – we offer the benefits of bilingual education to everyone and strive to make them accessible to the whole community.
This mission is strategic and ambitious. To deliver it and help all pupils enjoy their primary school years in a safe, caring environment, and to achieve their academic potential, we need to blend three vital strands of a child's early education:
1. Academic excellence – superb teaching, great opportunities
We want our school to be consistently well ranked by Ofsted and to be recognised for offering a great academic start in life. We are demanding, setting high standards for our pupils and staff. Our curriculum is academically stimulating. Teachers are encouraged to be flexible and innovative within the curriculum framework, working together to blend their different teaching experiences. And they receive the training and management to be outstanding.
Our aim is that all children should receive teaching of German language and teaching of some core subjects in German. In the Early Years phase, that will involve exposure to German in play, songs, and daily activities, with more formal teaching being added as they progress through the school. We arrange after-school activities to enrich their experience further.
We have built close partnerships with parents to help them support their children. We encourage gifted pupils to develop their talents and make sure that no one falls behind. All our pupils will have the opportunity to transfer to the secondary school that best caters for their needs and abilities.
2. Community engagement – personal responsibility through understanding
Our pupils will acquire a strong sense of their place in society. Classes are small and tight-knit, where teachers know every child as an individual and nurture him or her through their school career. Pupils know and support each other too. Activities shared with families and community support our languages and give children a rich, enjoyable experience. With two forms of entry, our school has the flexibility to cater for all needs and provide excellent material and teaching resources. The school community looks outwards and is socially active. We have active links with parents, other schools, businesses, cultural organisations, and public institutions to provide the widest possible experience and range of opportunities for our children.
3. Personal development – citizens of the world
Our children are treated with and expected to show respect, moral understanding, tolerance, teamwork, self-discipline, and self-belief. They will leave school as strong communicators, with the confidence to express themselves whoever and wherever they are.
We want our children to be responsible citizens with well-informed, bold, enquiring and creative minds. Every pupil inhabits a many-layered historical, cultural, and personal world. Connections between these personal experiences define communities at every level. We aim to help our pupils, whatever their cultural or ethnic backgrounds, become self-aware and culturally sensitive throughout their lives as they encounter the cultures of the world."
All Images and Text Courtesy and Copyright: Judith Kerr Primary School