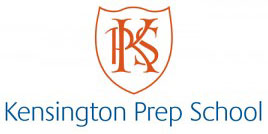 Kensington Preparatory School
Mother Nature Science Holiday Camp Partner
596 Fulham Rd, Fulham, London SW6 5PA
Holiday Camps Booking Now:
To see if this this partner venue is running any of our events please check either:
Contact Us
or
Call Now
About this School
"What sets Kensington Prep apart is the inspiring leadership and innovations in the curriculum such as creative thinking."
Sunday Times
"Kensington Prep is an independent day school in Fulham for girls aged 4-11. It opened in 1873, the first school to be established in the Girls' Day School Trust. The school moved to Fulham in 1997 and is set in over an acre of grounds with netball and tennis courts and a pond for environmental studies and has some of the best facilities of any prep school in London.
The school is non-denominational. There are 290 girls – aged 4 to 11 years – in 2 balanced parallel classes of about 20 girls.
The school offers traditional values combined with innovative teaching and is at the forefront of IT. It has been awarded the prestigious ICT mark for the second time and there are iPad tablets and laptops in the classroom as well as a fully-equipped IT suite. The school has also just introduced a new digital learning platform and parent portal.
There is a large library at the heart of the school, state-of-the-art science lab and dedicated specialist rooms for art, design technology, music and drama.
Rich curriculum
Although Kensington Prep is an academic school, we have a very broad and action-packed curriculum with lots of music, sport, IT and drama and a busy programme of visiting experts, workshops and trips including overseas music tours. There is a huge range of extra-curricular activities with over 30 different clubs including cricket, chess, craft and cookery.
The core curriculum subjects of Maths, English and Science are taught to a very high standard and subjects including geography, history, RE, ICT, drama, PE and PSHCE are taught from Reception upwards. Girls learn French from Year 1 and have an introduction to Latin in Year 5."