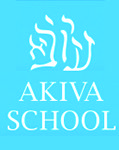 Akiva School
Holiday Science Activity Camp Partner
The Sternberg Centre for Judaism, 80 East End Road, Finchley, London, N3 2SY
About this School
"Akiva opened in 1981 as a one-form independent (fee-paying) school in a three-storey former convent school building on the Manor House site in Finchley, North West London, which was part of the Sternberg Centre for Judaism. The Sternberg Centre for Judaism is the largest Jewish communal site in Western Europe and houses a number of organisations, including the Leo Baeck College (which trains Progressive rabbis and teachers), the New North London (Masorti) Synagogue and the headquarters of the Movement for Reform Judaism.
The school was the first Jewish primary school in the country to be established by the Progressive Jewish community, providing particularly for members of Reform and Liberal communities and the New North London synagogue. In 2006 it was designated as a two-form entry school in preparation for the move to the state sector in the London Borough of Barnet. With funding from the then Department for Children Schools and Families (DCSF) a new building was constructed on the Manor House site into which the school finally moved at the beginning of January 2008.
The school today has 420 pupils with 2 forms in each year. Susy Stone was appointed Head of the school in September 2008. The school is high achieving and oversubscribed. Although it is a Jewish school, it also reflects diversity, with a significant number of children coming from overseas (primarily Israel and South Africa).
In July 2013 Akiva became Barnet's first accredited Thinking School, joining a network of schools nationally who put the teaching of thinking skills at the heart of learning."