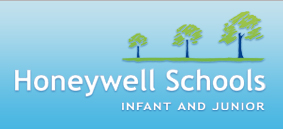 Honeywell Infant & Junior Schools
Mother Nature Science Club Partner
Honeywell Rd, Battersea, London SW11 6EF, UK
About this School
"At Honeywell Infant and Junior Schools we aim to meet the educational challenges of the 21st century and enable all our children to be confident active members of society.
The two schools share the same premises. They work closely together to offer children continuity of progressions all throughout their primary years, whilst maintaining the individuality and special focus of separate schools for Infants (Reception through to Year 2), and Juniors (Year 3 through to Year 6).
Within both schools, we promote a culture that encourages children to enjoy learning, be successful and develop their gifts and talents.We believe children should be nurtured academically, socially and spiritually in a secure and supportive atmosphere. We believe that children should be encouraged to have high expectations of themselves and their achievements, to be proud of their individuality, to be able to share their experiences with others and to respect different beliefs. Every child's achievements will be valued by the whole school community.
Courtesy: www.honeywellschools.org
The aims of our schools are to:
have a commitment to equality of opportunities for the whole school community where the diversity of race and culture and inclusion for all is demonstrated
provide a safe, secure and supportive learning environment where children are encouraged to talk and are listened to
establish and maintain effective partnerships between the home, school and local community
provide a broad and balanced curriculum
enable children to be a confident and autonomous learner
provide a range of opportunities for learning through first hand experiences
offer opportunities for each child to maximise their learning potential
inform children, parents and staff about the next step in the child's learning through a range of assessment practices."