British Science Week 2019
Journey's Workshop School Feedback
Five Stars ⭐⭐⭐⭐⭐

---
School Name: Our Lady Queen of Heaven RC School
Workshop Date: Tuesday 12th February 2019
Workshop Topic: Journeys – New for British Science Week 2019
Overall Rating?
The MNScience Professor very entertaining, informal and positive with the children. All the children had a great experience and one comment I heard as they were leaving the school at the end of the day was "that was the best day ever!" As you had said, there was a time constraint but we managed to get everyone's cars made. It had helped that I had passed around the instructions to the teachers and had organised plenty of teaching assistants to be on hand during the workshops so that there was plenty of help for the children to make the cars (particularly helpful to have some of the teaching assistants following the classes so doing the sessions over again and being able to help further and clear up and set up with the professor). The jumping frogs were easier and perfectly appropriate for the younger ages. The professor remained cheerful throughout!
Educational Content?
It was well differentiated for age groups
Entertainment Value?
The children were so excited during the assembly show it was hard to quieten them down! We even liked the fact that one experiment didn't go to plan because it showed that this is the nature of science investigations – sometimes you have to keep trying and retesting!
General Safety?
The wow factor of danger (fire, explosions, water etc) was brilliant and perfectly safe (apart from a bit slippery after!)
The Instructors?
Enthusiastic, entertaining, great with the kids, a good informal attitude and very accommodating.
The Way We Communicate?
Helpful, effective, speedy email correspondence.
Would you Recommend Us?
Yes – Highly recommended!
Final Comments?
Thank you very much for a great day of chemistry and physics – a wow part of our STEM week.
---
British Science Week 2019 – Booking Now
08 – 17 March 2019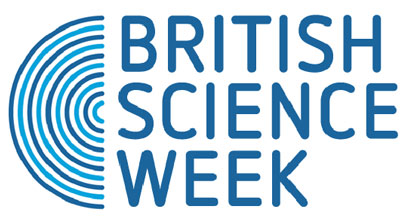 Each year for British Science Week, Mother Nature Science visit Primary Schools presenting our fun, hands-on and enquiry based In-School Science Day Workshops, for years Reception to Year 6.
We take all the hassle and stress out of organising science week workshops for teachers – and make it an unforgettable science-week experience to remember for pupils.
Exciting news for 2019, we are delighted to confirm that the new topic for British Science and Engineering Week, March 2019 is Journeys and the official dates run from 08-17 March 2019 – which are already starting to fill up, don't miss out!
What's more, our Professors in the MNS Lab have created a brand-new Journeys Workshop Topic and Assembly Show in line with the official theme – especially for your school. Information can be found here
To reserve your date/s or find out more just scroll down, click on the enquire now link below or drop us a quick call on 020 8863 8832
Mother Nature Science is the only Workshops Provider Officially Accredited by the British science Association