Awesome Birthday Party Ideas
For An 8 Year Old Boy
Looking for 8-year-old boy birthday party ideas? Providing you chose the right games to get the kids into the party spirit you can't go wrong – especially if you ask your child to help you with all the planning. At this age games can start to be a bit more competitive – so you may need to do a bit of subtle intervention to make sure everybody wins. Here are some awesome birthday party ideas for an 8-year-old boy…
Magic
Why not invite a magician to teach children tricks at your kid's birthday party? Children love to be entertained – so organising a magic show can be a great idea. Magic tricks are a blend of hypnotism, practice, and science principles – and it's full of fun. Grabbing their attention and taking them to a fantasy world will make their wishes come true.
Two-Wheelers
Start with a bike party parade – you can provide all of the materials for decorating the bikes and judge them before the biking begins. Then you can transport the kids to a local biking trail where you follow a map to find the secret treasure! This is often the party picnic which can be a refreshing reward after a strenuous and exciting ride.
Get Creative
Making things at children's parties to take home will keep kids occupied for ages. You could choose a model aeroplane party where simple balsa wood kits can be put together and decorated – then this can be followed by flying contests. You could also opt for a kite building theme where the kites can be flown afterwards and then taken home as a souvenir.
Bottle-Spinning
Make sure every child has a plate – then you'll need a bottle that spins on its side and a range of different food items – nasty and nice! On each plate put a piece of food that has to be eaten when the bottle stops there. Sit each player in a circle around the plates, and then get them to take it in turns to spin the bottle and eat the food – if they refuse then they're out. Reduce the number of plates each time until you've got a winner.
Bulls Eye Balloons
Blow up a balloon for every child – but don't tie the end. Then place a target in the centre of the room and on the count of three everyone releases their balloons. Whichever balloon falls closest to the target is the winner. Play the game several times giving points to each winner, and after a few games add up the scores to find the overall victor.
Sweets and Chocolates
More party ideas include the making of chocolate – all you need to do is buy some chocolate moulds and the chocolate. Melt the chocolate in the microwave, fill the moulds and freeze. Sweet sucker games involves two small bowls and a straw for each child – fill one of the bowls with small sweets like M&M's and on the count of three children must suck the sweets onto the end of the straw and transfer them to the other bowl – put a time limit on the game or see who empties the bowl fastest.
Play Detective
To solve the mystery your partygoers will use fingerprints, go on scavenger hunts, and find cryptic clues – and this can all be done in your back garden. The prize at the end will be worth all of the super sleuthing – why not use crime scene investigation goodie bags as gifts? Fill crime scene sandwich bags with tape, fingerprint brushes and powder, keychain lights, UV fluorescent marking pens, and a zippered evidence bag.
Book The Best Science Birthday Party Ever!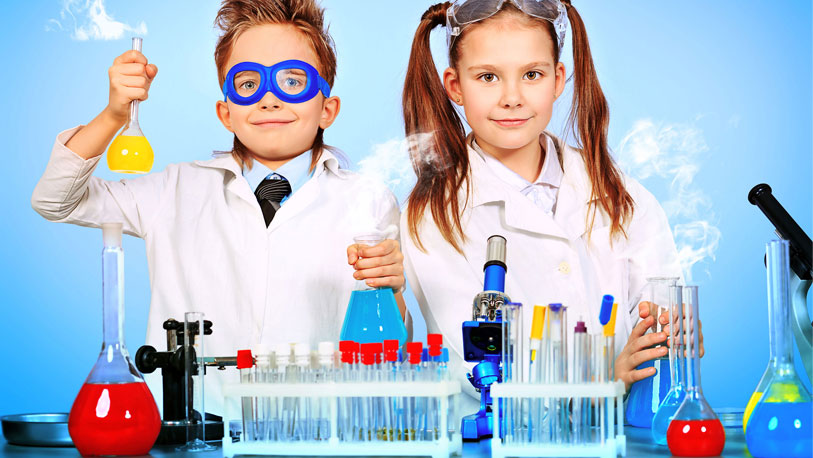 Super- Science kid's parties are perfect for boys and girls aged five to twelve – Mother Nature Science will guarantee a party that combines learning with incredible fun. You can hold your party indoors or outside and every mega party provides super cool science experiments conducted by professors with over eight years of experience in the laboratory.
Your party will include birthday bubbles, fireworks, explosions, and a whole range of science-based party fun. And you'll be assured of great value, reliability, fun, and safety from Mother Nature Science professionals.