What is Science for Primary School Pupils?
Science has always been fun for children when its presented in the right way – children love to explore and discover through daily play. Teaching science to youngsters is essential as it has a lasting impact throughout their school life. Great teachers will teach why things are done, put facts into real-life scenarios, and create unforgettable learning experiences.
The Importance of Science Education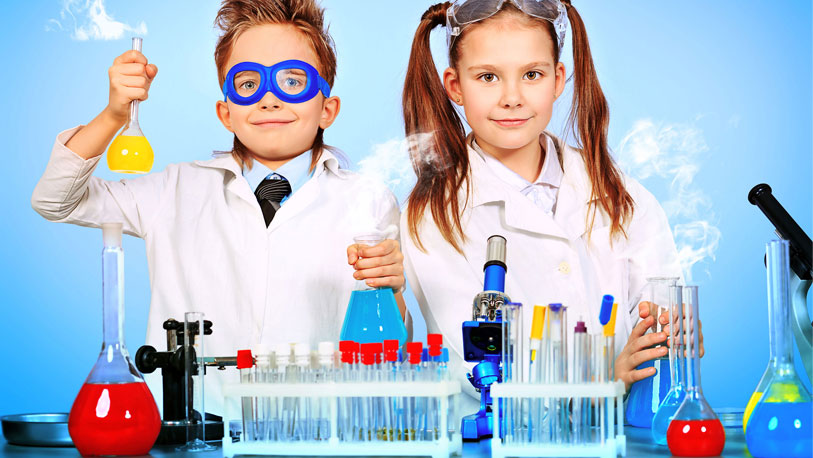 As children grow up in a technological and increasingly scientific world they need to be able to use scientific methods to think and learn – and to make informed decisions in solving problems. Mechanical engineering and innovation, infrastructure, and modern computer engineering all fill children's lives every day.
In science fields, questions are asked and answered with evidence that forms explanations and then this is connected to existing knowledge and communicated. Experimentation follows the route of research, conducted experiments, and results evaluated on conclusions. Engaging young children in science motivates and inspires – and gives them lifelong skills alongside the knowledge to succeed in life.
Teaching Science at Primary Level
A basic foundation of the sciences needs to be taught at primary school to enable high school students to get careers in medicine, engineering, or environmental work for example. Science is perfect for young minds as it's an intensely creative and exciting – nurturing ideas and innovations. Children who study science in the early years are also better equipped to deal with scientific issues facing the world in the future. Students who are familiar with the availability of energy and water resources and the management of waste and pollution issues through science classes may be able to solve some of these problems later on in life. Early experiences in science help children develop problem-solving skills and give them a real interest in the natural world.
It's All about the Fun!
Mother Nature Science has been providing the highest quality curriculum linked science programmes for over 30 years – with activities aimed at children aged from five to 12. The lessons are designed for the children to have fun with science – as well as understanding the importance of teaching science in primary school.
Sessions are created to promote teamwork, inspire fun, hands-on science activities, and provide science for young kids clubs, workshops, and shows. Topics include forces, invention, ecology, volcanoes, evolution, gases, and many more specialist subjects – all presented in the most entertaining way.